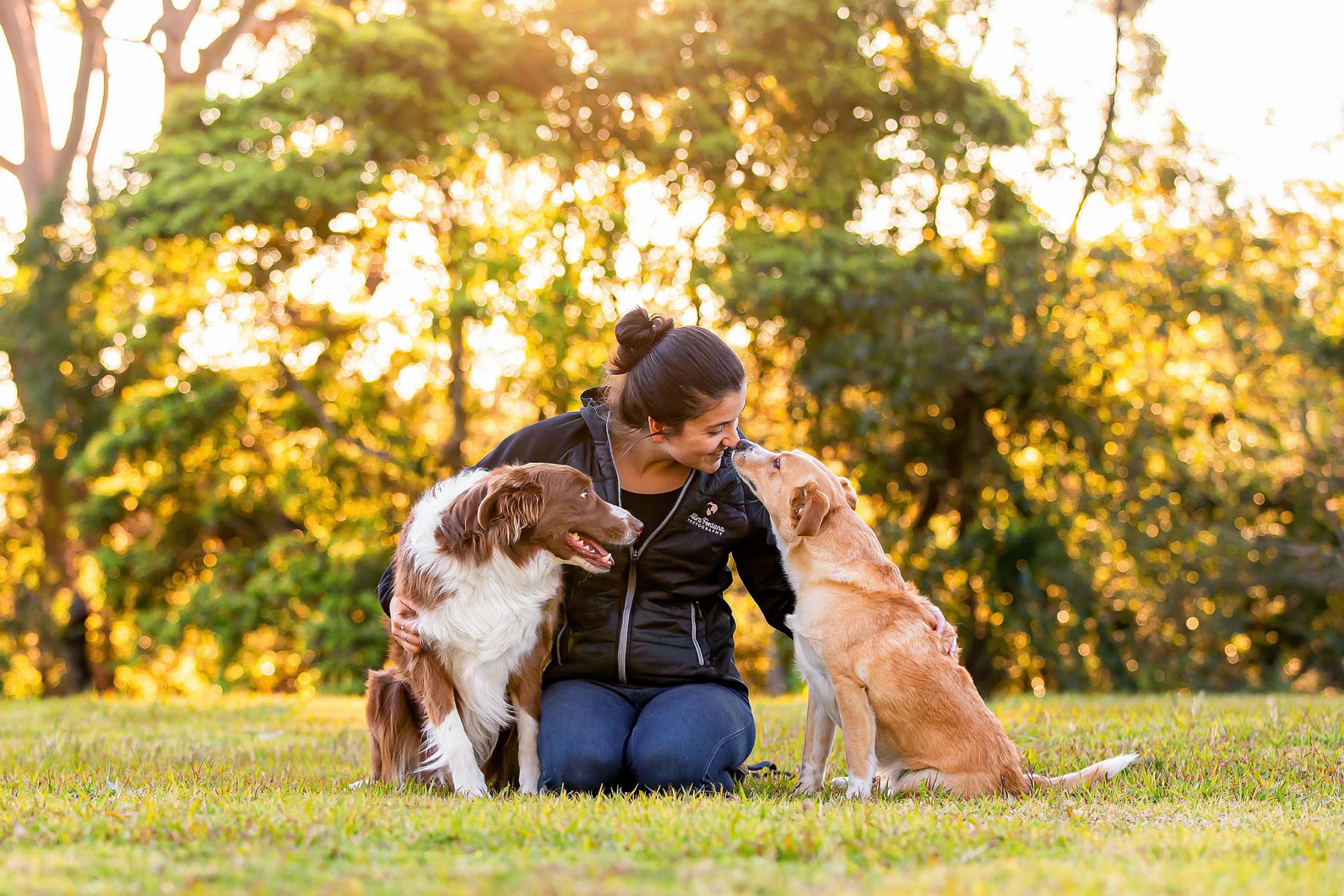 ?
Hello! I'm Allira, pet photographer and dog trainer with an unhealthy dog obsession.
I never really understood how people could love dogs as much as their children, until I adopted my rescue dogs Archie and Chico. They are my whole world, and I honestly could not imagine life without them. I understand that pets are more that just companions, they are loving heartbeats at your feet, always ready to greet you with a wet nose and wagging tail.

In 2013 I began my photographic career in the equine world, travelling up and down the East Coast of Australia capturing priceless memories at some of the most prestigious horse shows and events. Some of my fondest memories are from my travels, but I missed being away from home for weeks at a time. I also found I thoroughly enjoyed providing full service private photo sessions, which is why I changed gears and re-launched as a private pet and equine photographer.

Mid 2020 saw the completion of my Certificate IV in Companion Animal Handling and Dog Training. As well as having almost a decade of experience photographing pets all over Sydney, I am now also a qualified dog trainer equipped with handling dogs of all energy levels and behaviour. To date, there isn't a dog I haven't been able to photograph. I know being out in a new location can be exciting and scary for some dogs, which is why I have hand-picked selected photo session locations which are guaranteed to be stress-free and enjoyable for everyone.

Teaching my dogs to hug each other purely for a photo is the definition of being a fur-mum.

I'm not going to lie, I did teach Archie to hug Chico purely to take cute photos of them together. And, apparently, social media agrees. With over 20,000 followers on Instagram the boys have taken over my own photography account... what?

Archie the Labrador cross and Chico the Border Collie are my two soulmates. My world just about revolves around them, quite literally. Each day I plan my routine around their wellbeing, rain, hail or shine. Whether it is 7am walks before forecasted rain or driving an hour round trip for the best nutrition, these boys are living the lap of luxury.

I understand that your pet is more that just a pet, they are a member of the family. Nothing brings me more joy than capturing precious memories of your four-legged friend doing what they love doing most.

Ready to create your own magic?