Photo sessions are all about capturing what your pet means to you
The way they make you smile, each and every day. Their unique quirks. The things that drive you a little bit crazy, but you wouldn't change them for the world.

Every pet is unique, which is why each photo session is unique! From the energetic to the reserved pet, there isn't a personality I haven't met. With my many years of experience and camera bag full of tricks, capturing images of your pet will feel like a walk in the park.

It's totally ok if your dog is not off lead trained! The majority of pets I photograph are on lead, which I encourage for safely and ease of posing. With the magic of editing, I am able to remove leashes and horse lead ropes quickly and easily.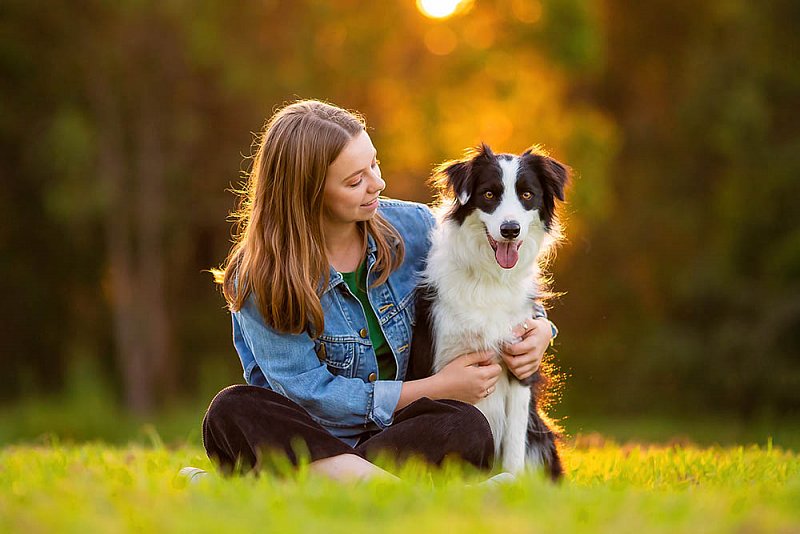 ?
How much?

Photo session pricing is pretty straight forward, there is a one-time session fee of $495 which includes 10 of your favourite images edited to perfection and delivered to you digitally.

That's it.

What if you fall in love with all your final images or want to have a canvas, prints or an album created? No problem, you can purchase additional products and digital files easily through your private online gallery and is completely optional. Payment plans are also available for session fees and printed products, get in contact with me for more information.

Let's talk details

Here is a quick breakdown of what is included in the photo session fee:

• Up to 90 minutes capturing your pets in the beautiful late afternoon light
• Photo session location of your choosing, within 100km of North Western Sydney
• A private online gallery for you to pick your favourite 10 edited images from the session
• Option to purchase additional printed products, collections or upgrade your digital file package

"I had the amazing opportunity to get to know my new mare with an amazing and professional photographer! This was the first time I brought my mare to the beach and I didn't know what to expect, Allira was very patient and gave us time to adjust to the wind, sand and waves. I have some beautiful shots that I will cherish forever." - Georgia with Ivy
"I was worried about finding the perfect location to capture photos of Dodge, but Allira gave me many suggestions and we ended up booking the perfect one! She was extremely patient during the photo session, Dodge had so much fun running around!" - Hayley with Dodge
?
My pet can be excitable and not very well behaved, will you still be able to photograph them?
Having worked with all types of animals over the years, there isn't a personality I haven't come across. I have quite a few tricks up my sleeve (and in my camera bag!) to capture your pet's personality perfectly, so please do not let your pets behaviour rule out a session all together.


I am not very confident in having my dog/horse off lead, will this effect my images?
Definitely not! Thanks to the power of Photoshop and the use of my special leads and halters, images can be edited to seem as if the subject is off lead in a safe manner. Being in a new environment with different sights and smells can be very distracting. I would say that 90% of the animals I photograph at on a lead of some sort.


I own more than one pet, are they all included in the session?
Having owned numerous pets in the past I know one is never enough! All your pets are included in your session, there is no limit. But, I know wrangling lots of animals together can prove tricky, which is why I have an experienced assistant on call if needed.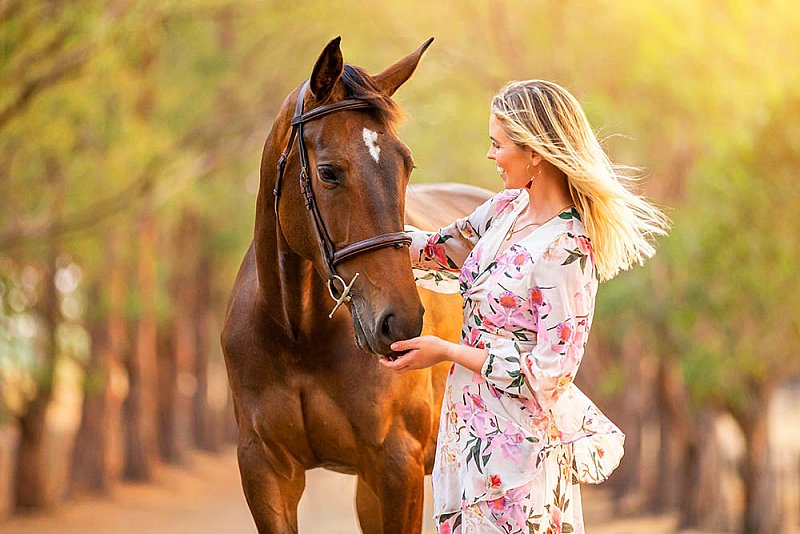 What happens if the weather forecast is not on our side?
Weather and sunlight plays a huge part in a photographic session, therefore if the weather is not ideal on our preferred date we will reschedule it to another date. It can also be very uncomfortable for you and your pet during the warmer months of summer, which is why water breaks are a must. If the temperature is too excessive then it may be in our best interests to reschedule for a cooler day.

Where are the best locations for photo sessions?
As well as weather, location plays a big part in the creation of your images. Once you book your session we can discuss a location that suits your needs, for example the local park your dog loves to have a play in or a grassy paddock where your horse is located. If you are unsure of a location I am happy to help you select a spot I think will suit your pet and their personality.

When do I get to see the images from my session?
After out session I will go through and select the best of the best images, removing images that are duplicates, eyes are closed or positioning is not right. I only ever show you and your pets in the best light. The final selection will be lightly edited and uploaded to a private gallery where you can view and select your 10 included images. Unfortunately with amazing technology comes amazingly easy ways to take screenshots, which is why images in the gallery will be watermarked, sorry! This will not be the case for your final images, it's just a safety feature on the website. Thank you for understanding.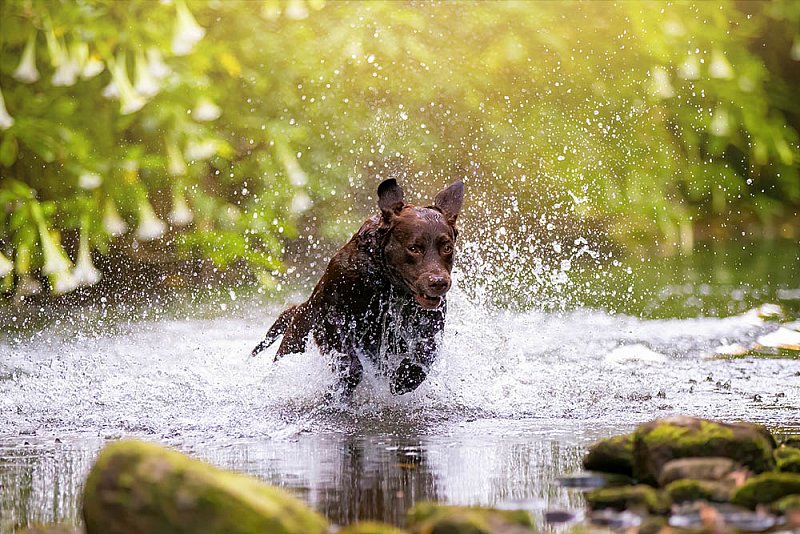 "I have booked 4 photo sessions with Allira, and each time I am amazed with the way she captures not only our dogs beautiful looks, but she is able to capture their personality quirks too. In each session, she has been so patient and understanding of reactive dogs, allowing everything to go smoothly. One of my dogs has recently passed, and the gorgeous photos I have of her will keep her soul forever present in my home." - Rachel with Shadow and Luna

"Oh my goodness, it was so hard picking images from our photo session, I loved them all! I recently created a website for my Miniature Horses and wanted images for the site and prints for my home. Allira did an amazing job, I could not have created the website without the amazing work she does." - Katie with Bliss and Smitten
Nothing quite beats holding a print in your hand, walking past a large canvas on the wall every day or flicking through a photo album. Although we live in the digital era, having physical products we can see on display every day can turn any frown upside down. All custom products are hand-made right here by a wonderful Australian owned and operated company.

Pricing for custom products start at $130 for little acrylic blocks, $400 for wall art pieces and $895 for a photo album. For a full break down of sizing, options and pricing, visit my photo session enquiry guide below.

What's the next step?
Booking a photo session can seem like a daunting task, but I have made it as stress free and easy as possible. If you are looking for just a bit more information before taking the leap, check out my online enquiry guide or you can get in contact with me.

Ready to book?
YAY! Simply click the button below to get started. You can book your session directly from the comfort of your couch, how easy is that!
?