It has been on my mind to interview good friend and fellow pet professional, Georgia, about her career and knowledge of grooming for some time now. As we were chatting the other day, I realised that now would be a perfect time to ask her a few questions about her work, photography, her awards and how the grooming world has changed since Covid.

So, grab yourself a cup of tea and enjoy my interview with Georgia.
With the number of families owning dogs now more than ever, do you feel people see their dogs more as a family member compared to "just a pet"? Dogs are definitely more a part of the family now than what they used to be. It used to be rare for dogs to be inside dogs, let alone have instagram accounts and birthday parties. Almost all of our clients dogs live inside and it's very common to have special grooms for birthdays and Christmas.



As a groomer, do people love seeing their dogs groomed in a particular style compared to just being groomed for comfort? Teddy bear (modified Asian fusion) grooms are definitely the most popular style. I think everyone starts out wanting their pup in longer, fancier style but many realise it's not practical for their lifestyle and often opt to go shorter as their puppy matures. The face is almost always the most important feature and we can still do super cute styles that are a shorter or medium length, or styles with a shorter body and longer legs to add some style and lessen the amount of brushing needed at home. There's no reason we can't have both comfort and style.

How long after a dog has been groomed should a photo session be booked for the groom to look its best? How soon would depend on the aesthetic that the owner is after. Straight after a groom is when the coat will still be blown out and crisp for a more polished photo. A few days after when the curl has returned but the dog is still nice and clean would be better for those who prefer their pup's natural curl, or a more natural look.



What is the most common breed/s of dogs you are grooming at the moment? Definitely Cavoodles! We have weeks were almost every dog is a Cavoodle lol.



How many Bella's, Coco's, Milo's and Teddy's do you groom? Not many Bella's these days, though when I first started out I groomed heaps! One day I had 6 apricot Cavoodle's all called Bella on the one day. We have so many Coco's, Milo's and Marley's that we have to make sure we have extra information for those names so we don't get confused with who is booking in.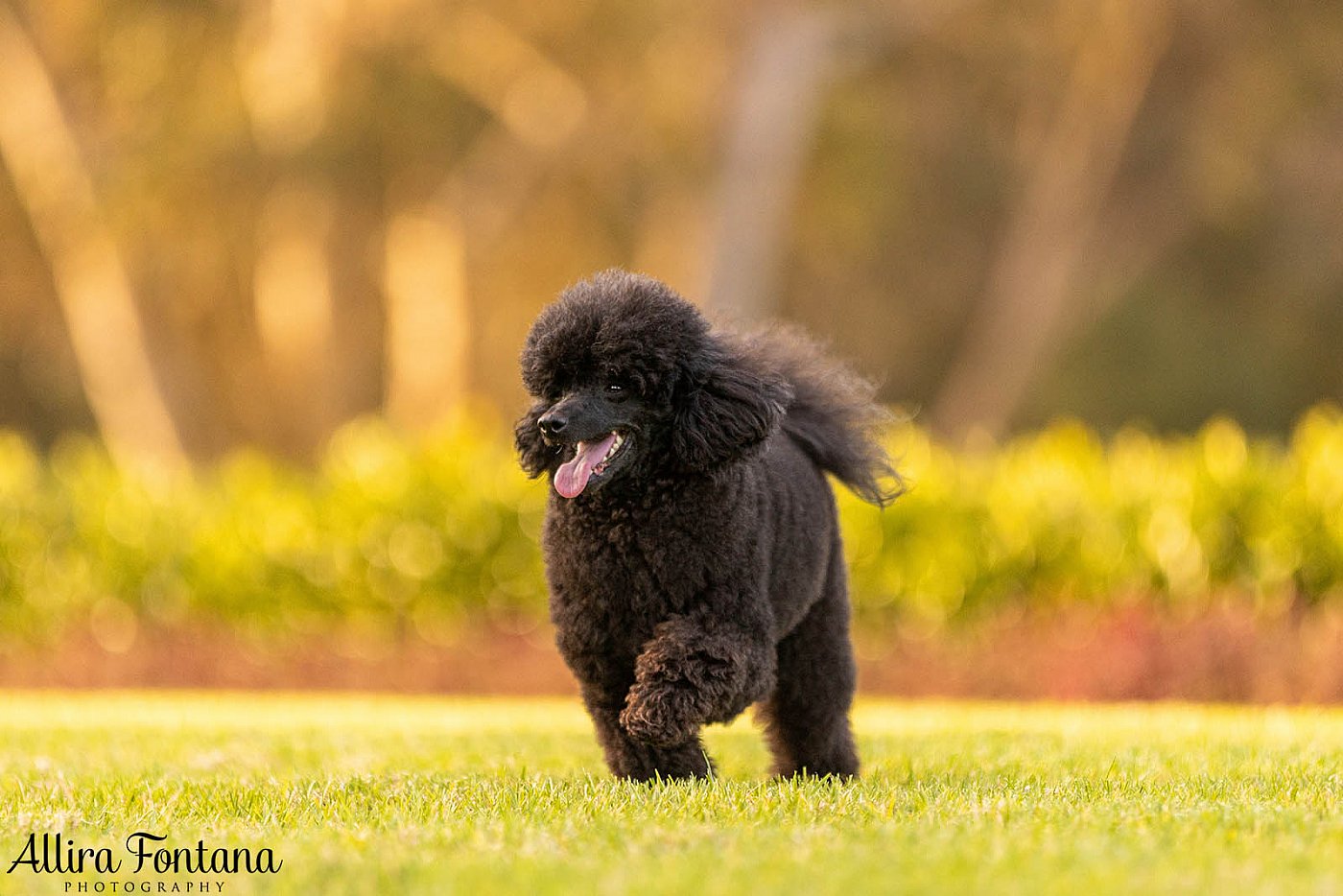 If you could tell pet parents one critical thing about grooming maintenance at home, what would it be? If you aren't training your dog your dog is training you! We see many first time pet owners who try to do the right thing with brushing etc but inadvertently train their dogs to resist any grooming by stopping and avoiding things their puppy doesn't like. Just like kids who don't like to brush their teeth many puppies don't like brushing at first but it is very important that we get them used to it as they have a life time ahead. Book in as soon as they have had their 2nd vaccination for every 4 weeks minimum for a few months, at this age we need to groom them more often than they need to be groomed so we can train them and ensure they are set up for a life time of success with grooming.



How often should a dog be groomed? Does breed make a difference? How often a dog should be groomed is dependent on many things;
- coat type
- length/style
- lifestyle
- owners ability to maintain at home
- medical or skin conditions

As a general rule majority of dogs need a groom every 4 to 8 weeks, even if they are clipped short areas like the eyes, pads and sanitary still become over grown in that time as well as the nails needing to be trimmed (although some dogs do wear these naturally). The shorter the clip, the longer the dog can go between grooms. The fluffier the groom, or fancier the style, the more often they will need to visit the salon. Some owners are great at keeping their dogs coat brushed out so only need to come for their dogs haircut appointment, where as others may struggle due to lack of time, type of coat or length and so may need to bring their dog for a bath or bath and tidy in-between haircuts so that their groomer is able to keep the coat knot free for you, or choose a shorter style that is easier to maintain. Dogs that love to swim or roll in the mud may need to go shorter or come for more frequent visits than dogs that are less rough and tumble. Certain medical conditions may require more frequent coat care. Dogs prone to hot spots may need to be kept short and bathed professionally where we can dry them to the skin to help prevent occurrence. Skin conditions like Malasessia require bathing twice a week in medicated shampoos. Or as some dogs get elderly or arthritic then they may benefit from either shorter styles so they don't need to come as often or coming frequently but only doing small, short sessions.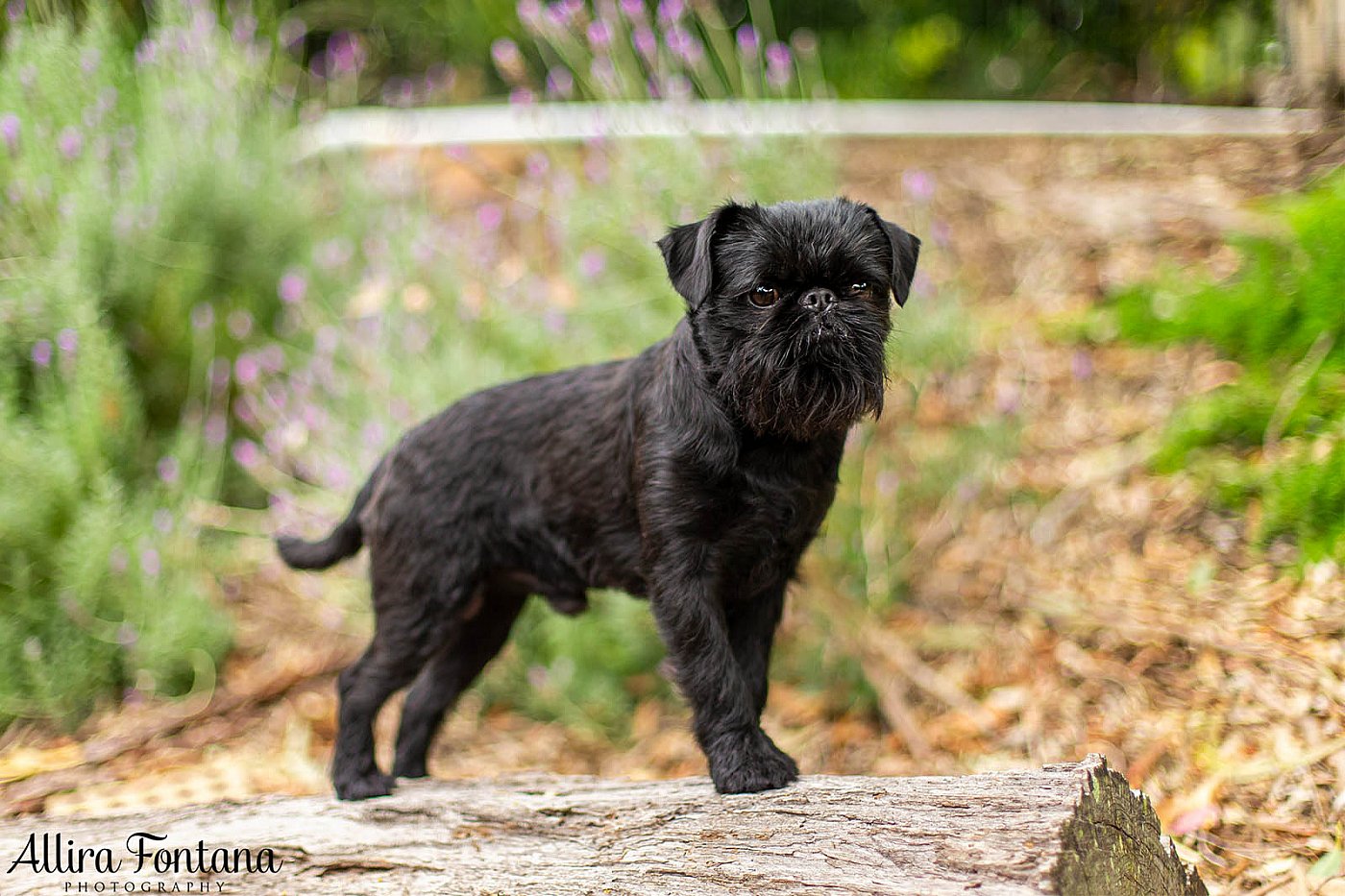 What is your favourite grooming style? My favourite style is Asian Fusion and Teddy Bear. I love creating a groom around the dogs individual expression.



Have you won any awards or competed in any grooming competitions? I've competed in several competitions. I'm most proud of my win at Sydney Royal in the Handstripping class and the online Mastergoom International where I won Salon Creative in a style and technique I had never done before.