Gentlemen take note, the way to a horse woman's heart is through her horse!

Earlier this year an old work colleague contacted me wanting to purchase a photo session for his girlfriend as a birthday present. As it was heading into winter and fuzzy coats were on the rise we scheduled the session for Spring.

Unfortunately the first day we organised was rained out, but the following day (typical Spring sunny one minute raining the next, how do you Melbournians do it?) was sunny and perfect for a session.

Laruen was the lucky girlfriend with her noble steed Runaway Prince aka Boo. The session took place on the lovely property where Boo was agisted complete with sand arena and lush green paddocks.

We began our session in Boo's paddock to get him used to the camera, he was a pro.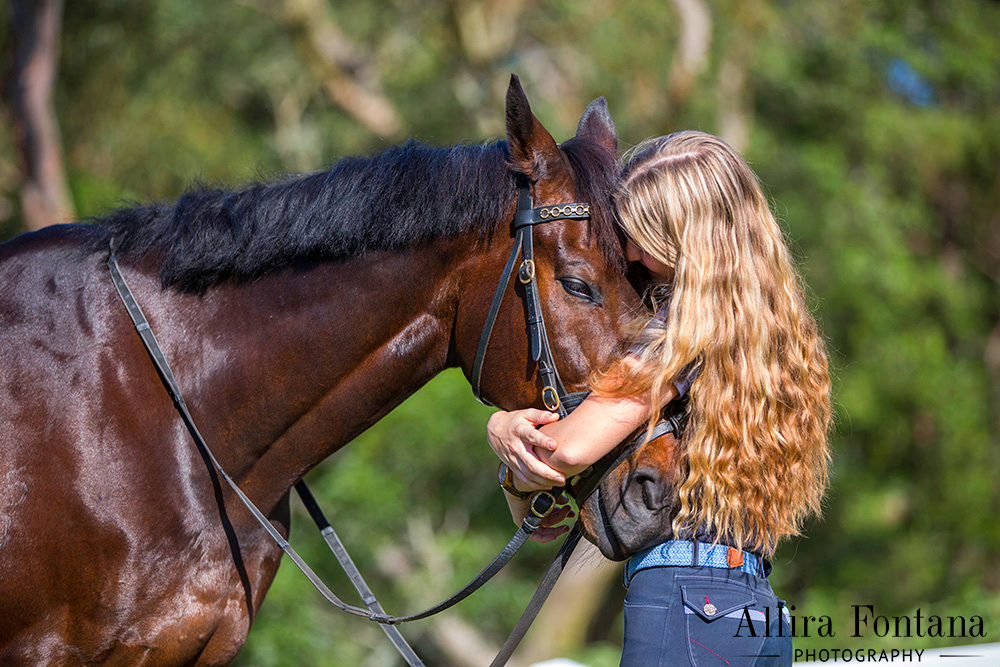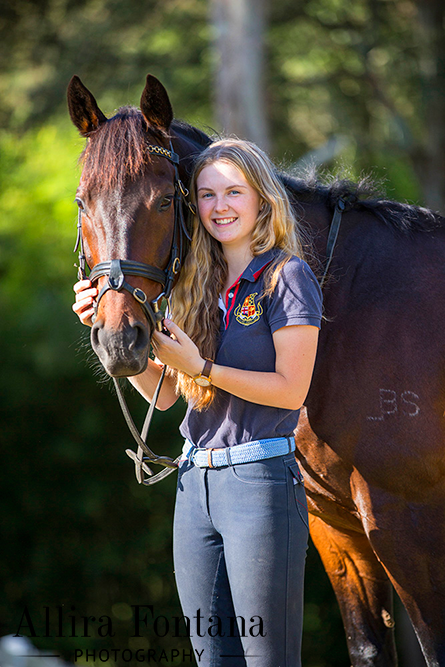 Next was into the sand arena lined with Agapanthus, unfortunately they were not flowing but the greenery makes for a pretty backdrop.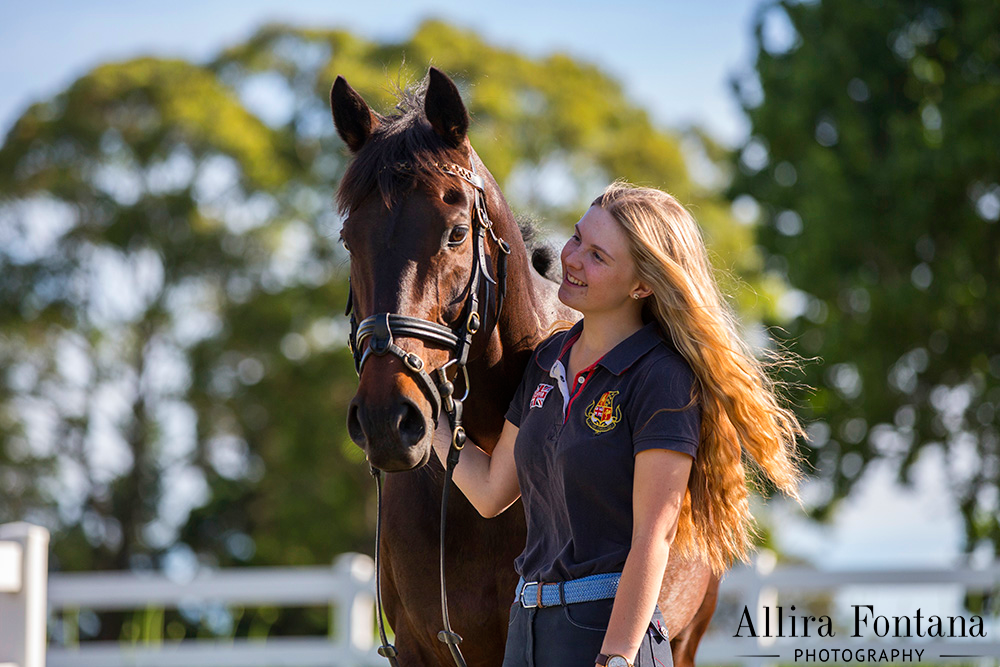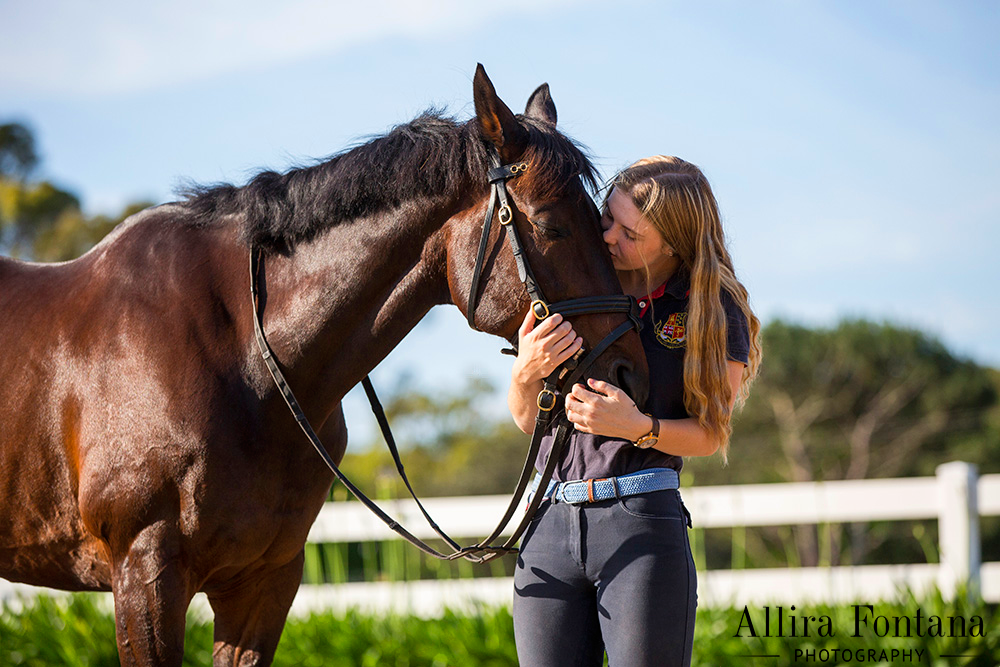 Lauren wanted a dress change from her riding clothes into something girly.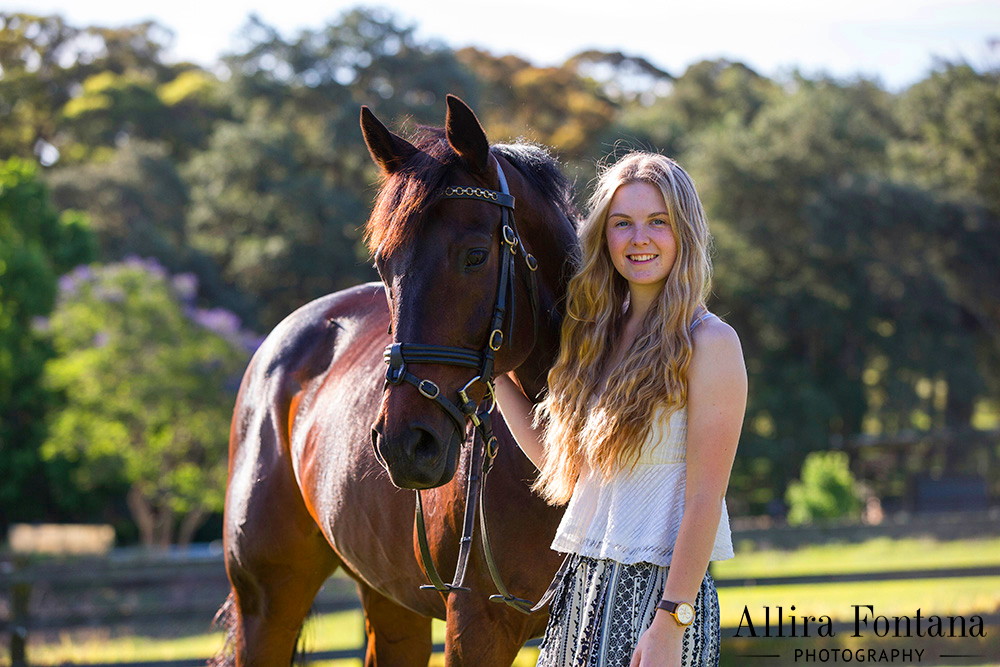 We squeezed in a few bareback shots before the sun went down.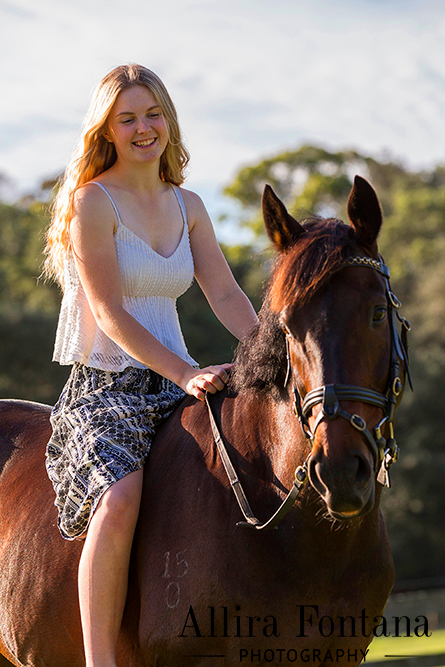 Best of friends.