One of the great things about volunteering at an animal shelter (beside photographing adorable puppies and helping them find new homes) is meeting like minded people. I have been with Best Friend Fur Ever Rescue since May 2015 and in that time Stef has been a great help to me while I photograph the dogs. So when we planned a photo session with her two rescue dogs Nahla and Zyla we thought it would be a piece of cake, we have photographed many pound dogs so two house dogs should be fine right? Wrong!
Nahla is a one year old Staffy cross who was rescued from the pound in July 2015 and has come a long way since those dark days. She can feel a little insecure with other dogs but loves her fur sister Nyla to death. Nyla is a three year old Labrador cross Border Collie who has a sad past too. She was previously owned and overbred by a backyard breeder but is now living the life as a family dog and Nahla's best friend.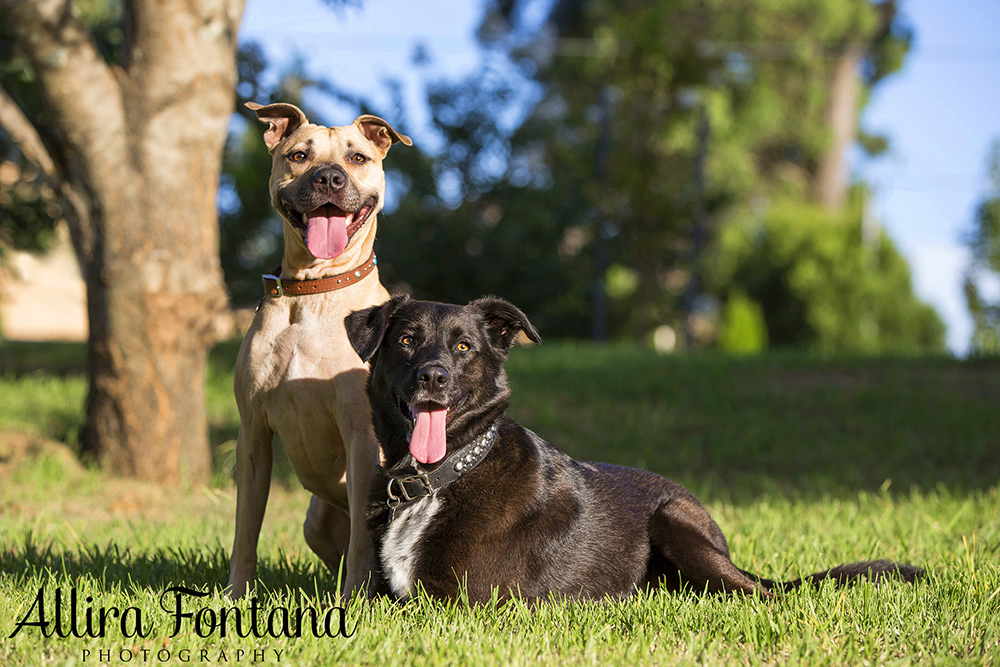 We chose to have the session at one of the local parks which was familiar to both Nahla and Zyla. After a quick spout of zoomies we began out session with individual images starting with Zyla. A real snuggle bug, Zyla is a sweetheart despite her rough start to life. A lover of squeaky toys which helped get her attention for all of 2 seconds before she launched herself at me! The love between Zyla and Stef melted my heart, just look at them!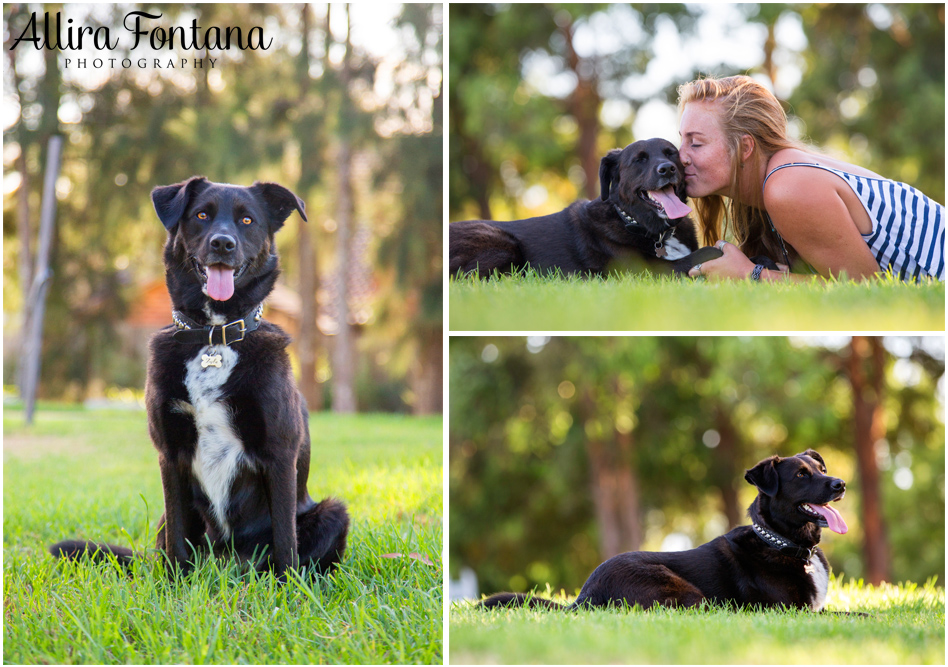 Staffy's are sometimes a misunderstood breed, but how could you not love a smile that big! Nahla was smiling from start to finish which made for some lovely images in the beautiful afternoon sunshine.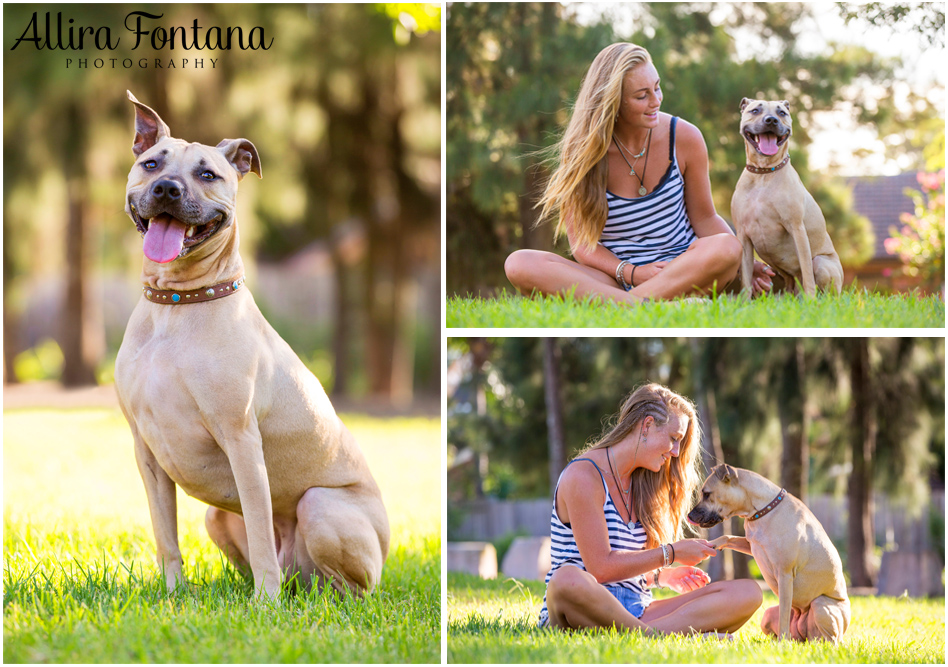 There was even time for a few kisses!